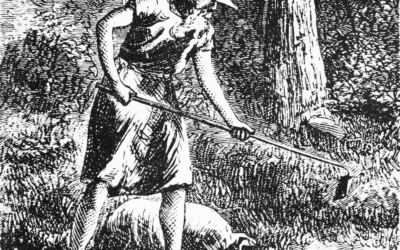 #TRIVIA  John Chapman (1774-1845), known as Johnny Appleseed is connected to the history of American brandy distilling Johnny Appleseed introduced apple trees to large parts of Pennsylvania, Ohio, Indiana, Illinois and Ontario, and West Virginia. He planted hundreds...
You are fascinated about the history of distilling and like to write about AMBRU Campaign? We love to hear from you!
Can AMBRU Campaign speak at our event?
Yes, we try to include as many events as possible to inspire as many people as possible to support our cause.
You have a question about distilling history? We love to listen to your thoughts! 
Are there open research topics?
Yes, there are many open questions! We are forcing ourselves not to get lost in historical details as the history of distilling in North America is tempting and indeed very fascinating.
We love every like, and every comment as we love to inspire Americans to learn about their distilling forefathers!
Is it possible to get involved with AMBRU Campaign?
Yes it is! We love to hear from you, and how you like to support protecting American distilling heritage!
Subscribe to our Newsletter!